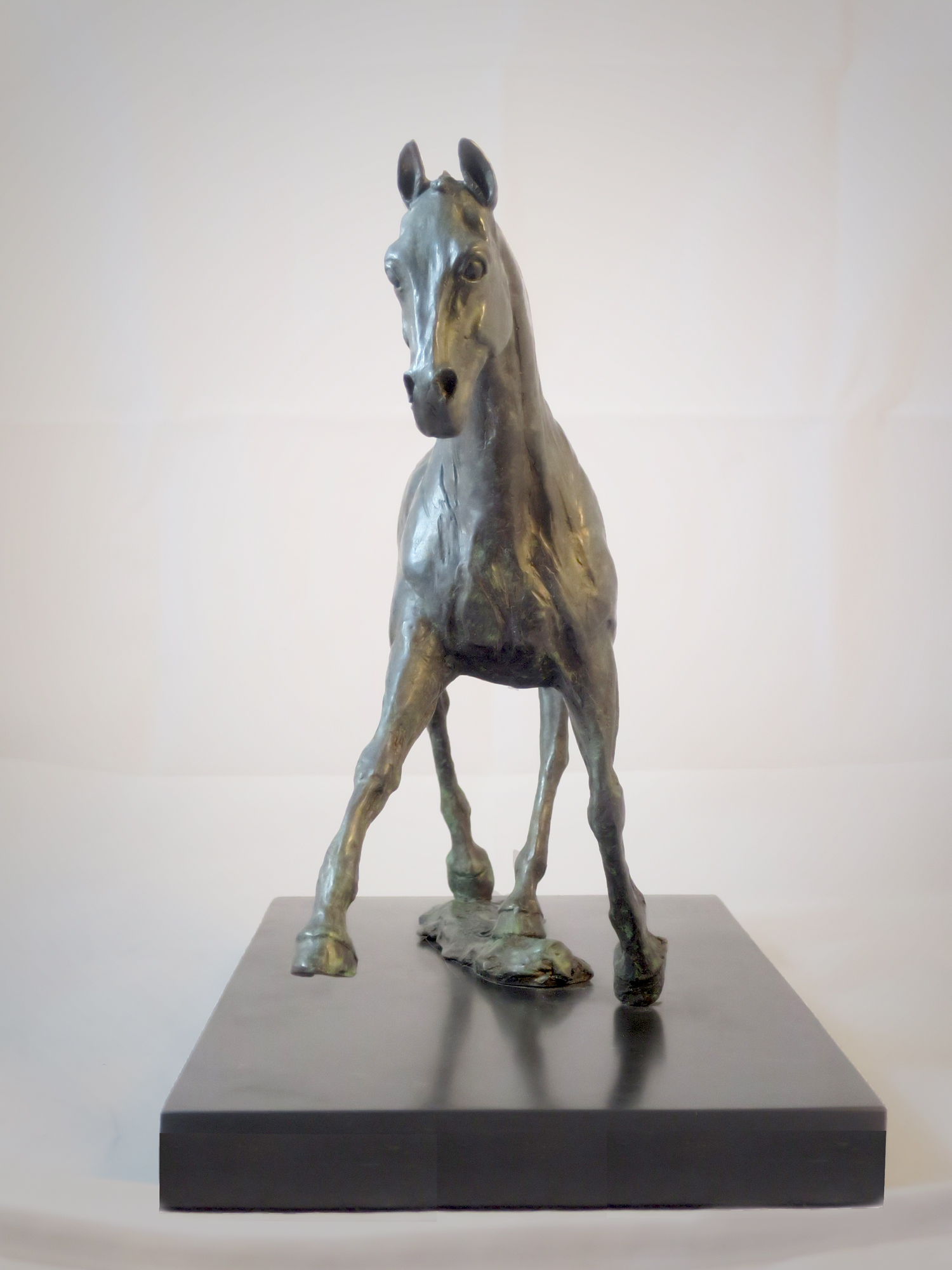 ABOUT CHLOE
Chloe is a sculpture artist based in the heart of the Cotswolds. She specialises in equine sculptures but can produce other animal if requested in bronze using the lost wax method. Chloe originally trained as a digital artist in 2012 and work as freelance digital sculptor until recently venturing into the world of traditional sculpture.
"The transition from digital to traditional sculpture felt like a step backwards in time, but has proved to be a massive leap forward in my goals and dreams"
Chloe has a passion for horses, which you can see in her sculpture work, both digital and traditional. When Chloe isn't busy in the studio she is usually found in the stables where she works for an event rider, caring for 3 horses.
"I honestly feel like the luckiest girl alive, I love sculpture and horses and I literally spend all my days doing both - So unbelievably grateful for my life" Chloe xx