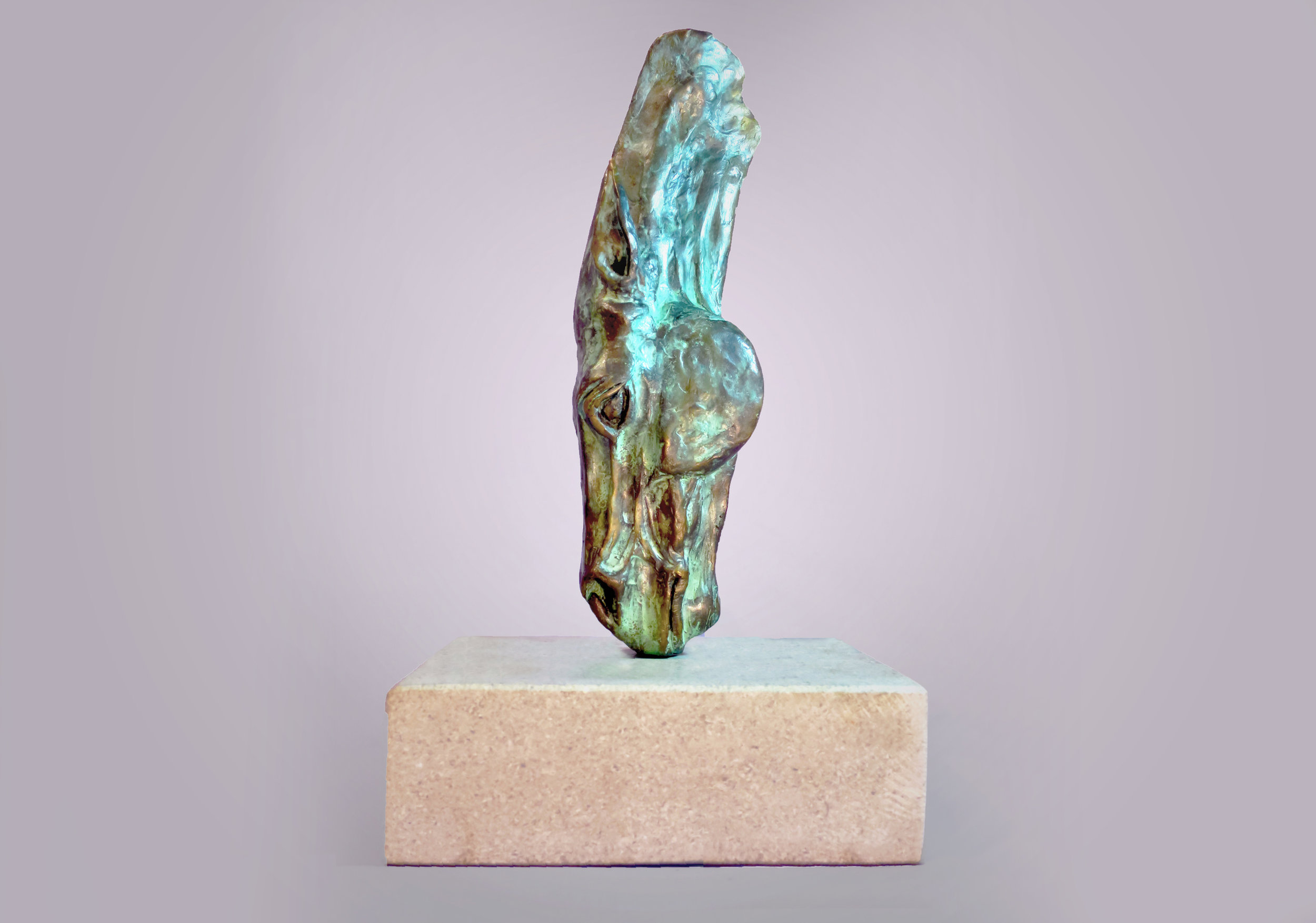 Grazing Horse (Small) - Edition Number 1/10
An impressively simple sculpture finished in a very traditional verdigris patina mounted on a light Granite Plinth. This small stunning sculpture stands at 11 inch's high, although small this sculpture has captured the attention of a lot of people.
'The very first sculpture I ever produced in October 2017, Inspired by lazy days sat with my horses while they were grazing the grass around me. I have always found this time so special to be at one with my horses while they ate grazing, I find an instant calmness with them in this busy world, listening to them eat the grass - One of my most favourite past times.
Measurements: H:11inch L:6inch D:6inch
Bronze : £ 870 VAT Included
Resin : £ 300 VAT Included